Wondering around uni, I managed to find a friend (Anna – studies Fine Art) and I asked what she was up to – it turns out we are both working on 'psych' related projects, so I took some pictures for inspiration:
Here are some other pieces of art I came across at uni that I thought were visually stimulating in psychedelic type of way or had a message related to that topic:
http://www.nigelcooke.net/exhibition/ (collection of works – look 'trip' related, to me…)
http://www.nigelcooke.net/information/
http://jacksonpollock.com/art.shtml
The piece above definitely looks back to the rebellious era of the 60s – anarchy symbol, "Fuck the Rules", Do what you want…
Below is a very cool photo a friend took from their visit to a place called God's Own Junkyard:
http://hyhoi.com/2014/12/gods-own-junkyard-neon-chris-bracey/
Below is simply a cool image that I thought related well (imagery wise) to my project, from Instagram. Visual distortion – psychedelic without a fact, optical illusion type effect (meaning this could be drug related/induced or not):
Some thing that Adam told me to check out (interesting way at looking how you can design a space that suits what you're doing so you can be more efficient/effective – 'crafting in a workshop', "Marco-tool"):
http://worrydream.com/#!/ExplorableExplanations
An interesting list of games for inspiration:
Echochrome is a game that I came across before seeing this website – very interesting game as it uses optical illusions as a form of problem solving:
Monument Valley is also pretty similar to Echochrome (both using isometric viewing angles):
Simulation game building workshop with Seth:
Very in-depth paper on simulation as (pre reading for workshop)
Unfortunately the environment was really loud so the audio isn't too great but at least it shows our level of engagement and excitement within this workshop! The video shows our thought processes when we were designing the game and the adjustments we made along the way the make the game fun to play.  In the end, I didn't expect us to have created a game so quickly that actually seemed quite fun to play (with a few more adjustments, I think it will be pretty good). Next time, I will definitely make sure we/I move to a quieter environment for a more audible video. Our final game below (scans of basic assets, mechanics and rules):
Closure sounds and looks pretty interesting too however I've never played it:
Came across this Facebook page when I was looking for PsychedSubstance's Facebook page:
of which led to this:
Interesting, this (https://www.sociedelic.com/ayahuasca-heavy-hallucinogen-hollywoods-hip/) led to this:
Cool artist imagery and my interpretations (illustrative story telling, telling a story without words…):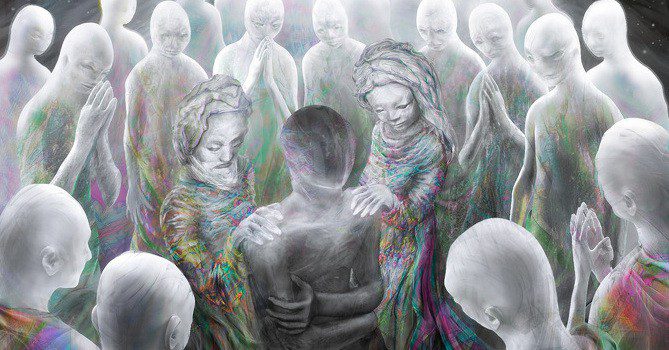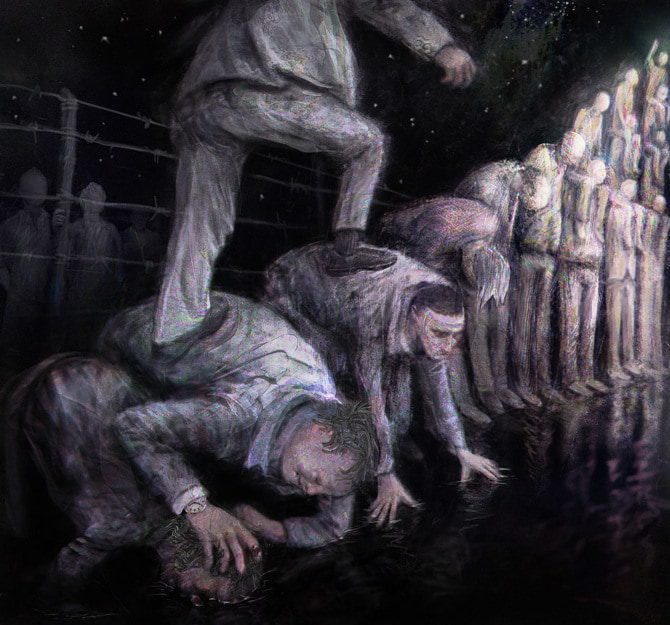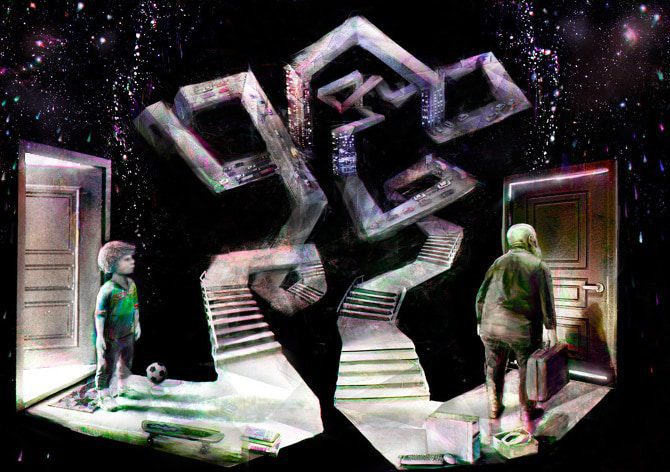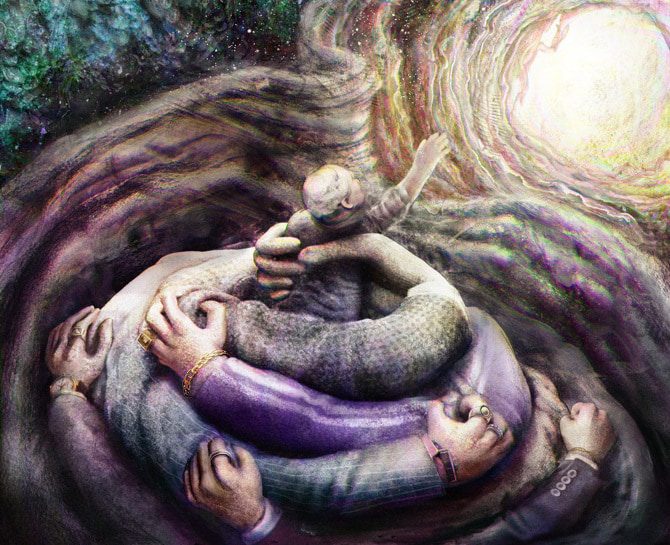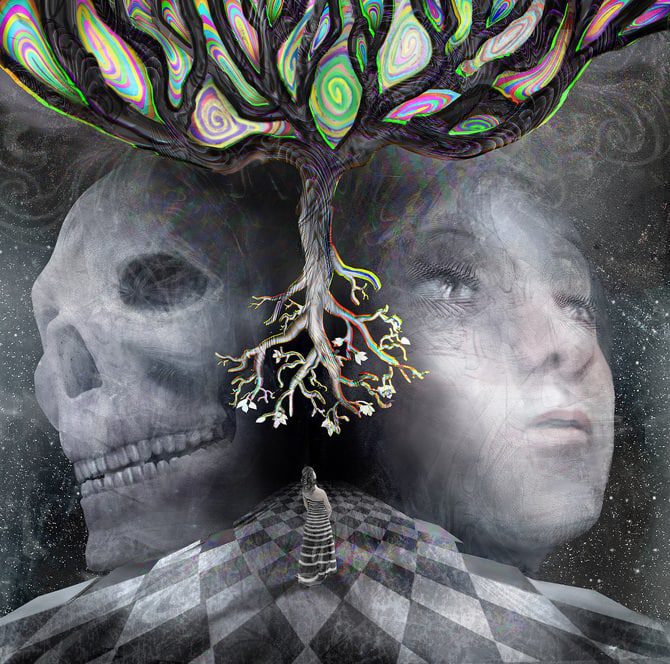 Found this after clicking through the Degree Show Pinterest Board posts:
Hmmm… Nirvana… Interesting new title for my 'creation'…
After reading through the definitions (especially the 3rd one), I personally went on to think about how Nirvana could also be seen as a 'heightened state of consciousness' – maybe I've heard of the word before (possibly if not most likely but I'm not sure). Interestingly, after scrolling past those 3 definitions, I saw those 4 words:
Maybe Nirvana it is…
Chrome Experiments (came across this from Hugo (GD student) who's also working on something AR related – collab?):
Imagine being able to manipulate a crazy rubix cube virtual space – with your mind
Multiplayer and accessible
Sennep visit prep (screenshots of my favourite projects from their website):
This links to the talk that Kate Taylor gave:
After her talk, me and Kate had a chat and she gave me some things to check out that she thought would be for my project:
An interesting article from Samantha's talk (relates to the type of research I was looking at in Year 2 for my Reflective Journal):
"The actual solution (aka: tl;dr)
Now, after spending an eon laying out the constraints, whats the solution we've gone with? Visibly rotating the player, while blurring the world and adding vignetting. We're not instantly flipping the player, we're physically rotating them, and showing the rotation of the world behind a layer of blur and vignetting. It's still early on, but I'm confident in the direction.
So, why did I choose this? Because at the moment, it's the simplest solution. Physically rotating the player — easy to implement. Adding a blur and vignette to the screen, easier to add than designing music. A grid would've been simple too, but thats been used more in sliders and linear motion, not rotation. On top of that, it's a bit of an immersion breaker. So all that, for a quick 2 paragraph solution. Sorry.
I have created a youtube video, of this system in action in our new game. You can view it below. If you'd like to see it immediately, watch from :45."
After talking to Samantha and getting her contact details, she mentioned she had some people in mind that she wanted to put me in contact with:
My conversation with KaMiZoTo:
My attempt at contacting Rory:
A classmate (Bobbie) came across a website and said it might be of interest to me. I decided to check it out and record my experience:
Cool reference mentioned by Cameron from the Procter Pad:
http://www.alternet.org/drugs/30-self-portraits-drawn-while-artist-was-under-influence-30-drugs
http://bryanlewissaunders.org/drugs/